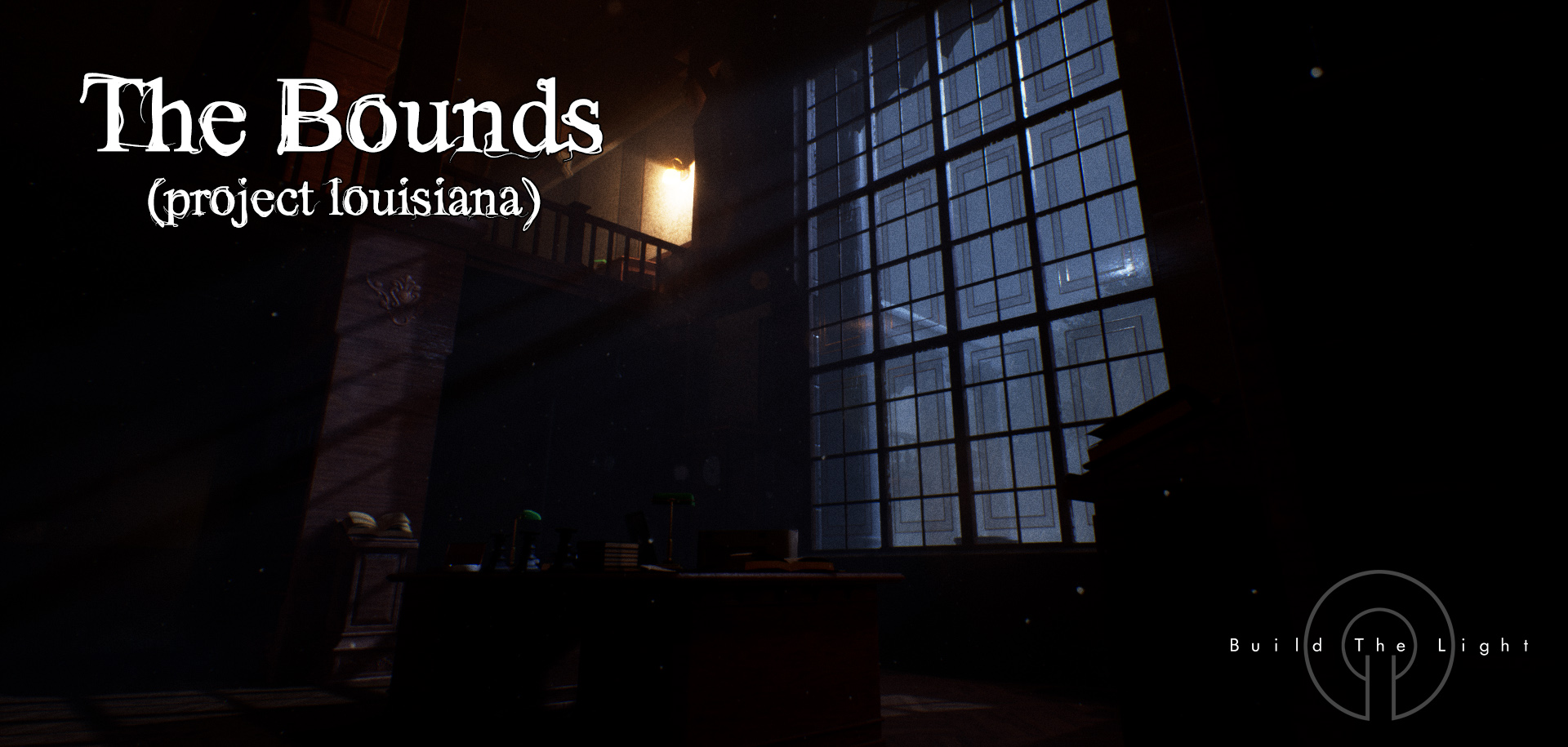 The Bounds
A downloadable game for Windows



The Bounds is a prototype developed by Build the light studio, part of an overall work: PROJECT LOUISIANA.

The Bound is a horror oriented narrative experience, featuring some typical adventure games elements (exploration, puzzles, narrative choices, etc…)
Proudly inspired by games such as Resident Evil or Silent Hill, The Bounds will let you explore a mansion aand his basement to unravel its secrets.
Will you be strong enough to face the truth?

English build is now available!
Use the app to download the game.




The Bounds est un prototype developpé par Build the Light studio, et tiré d'un projet complet : Project Louisiana.
The Bounds est une expérience narrative orientée Horreur, avec quelques élements des jeux d'aventure classiques (exploration, puzzles, choix narratifs, etc...). Fier de ses inspirations comme Resident Evil ou Silent Hill, The Bounds vou proposera d'explorer un manoir et ses sous-sols afin d'en découvrir ses secrets.
Serez vous assez fort pour affronter la vérité?

Note : utilisez l'app pour télécharger la build.





IMPORTANT : use the itch.io app to download the game. The file is heavy and only the app will manage this perfectly.

recommended spec (1080p 60fps) :
i5 4670k / 8 go Ram / GTX 970 / 20 go free space on disk

recommended spec (4K / 60fps) :
i7 6700k / 16 go Ram / GTX 1080 / 20go free space on disk

Download
Click download now to get access to the following files:
the-bounds-win64.zip
6 GB
the-bounds-eng-win64.zip
6 GB