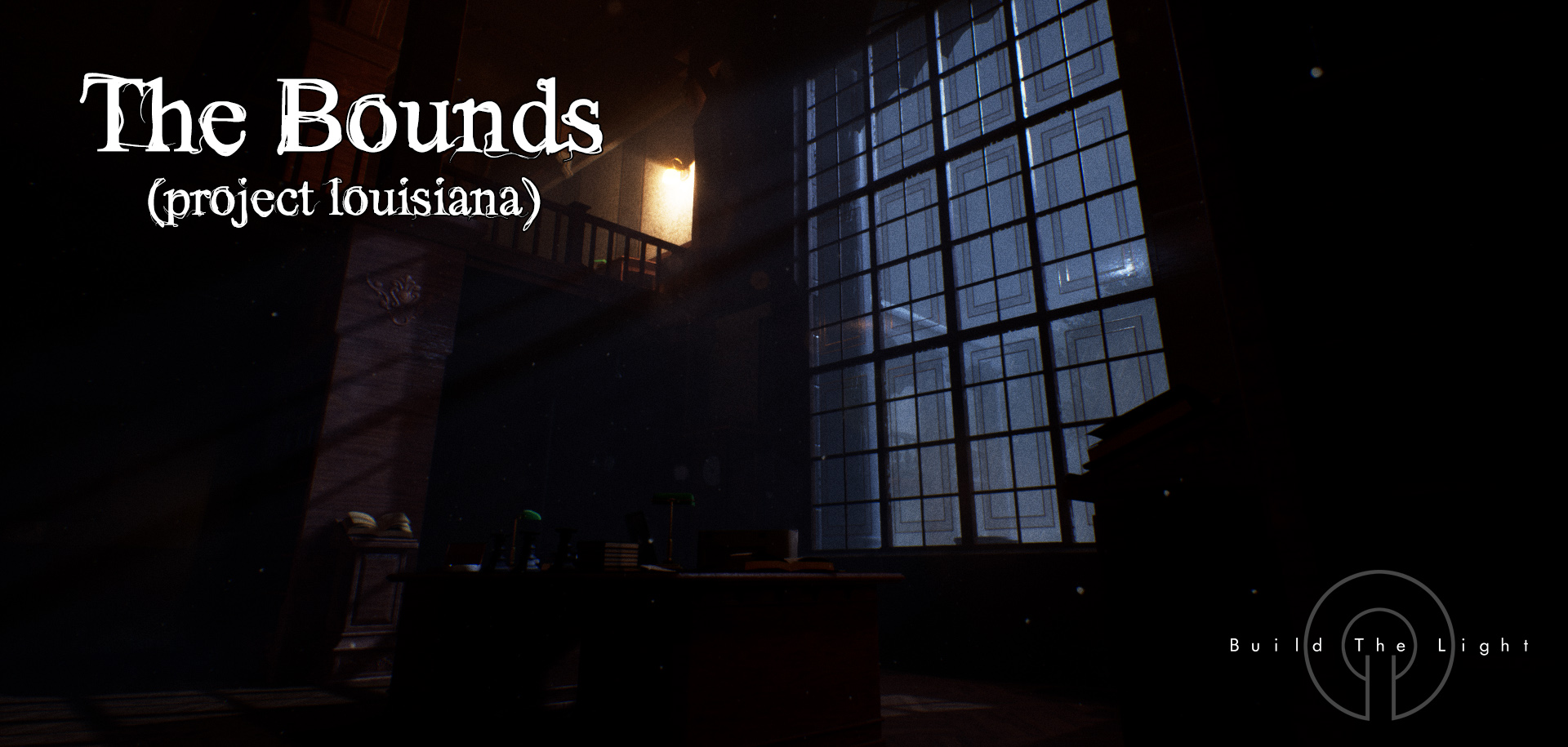 The Bounds
A downloadable game for Windows



The Bounds is a prototype developed by Build the light studio, part of an overall work: PROJECT LOUISIANA.

The Bound is a horror oriented narrative experience, featuring some typical adventure games elements (exploration, puzzles, narrative choices, etc…)
Proudly inspired by games such as Resident Evil or Silent Hill, The Bounds will let you explore a mansion aand his basement to unravel its secrets.
Will you be strong enough to face the truth?

WARNING french build only for now. English translation on its way.




The Bounds est un prototype developpé par Build the Light studio, et tiré d'un projet complet : Project Louisiana.
The Bounds est une expérience narrative orientée Horreur, avec quelques élements des jeux d'aventure classiques (exploration, puzzles, choix narratifs, etc...). Fier de ses inspirations comme Resident Evil ou Silent Hill, The Bounds vou proposera d'explorer un manoir et ses sous-sols afin d'en découvrir ses secrets.
Serez vous assez fort pour affronter la vérité?




WARNING french build only for now. English translation on its way.



recommended spec (1080p 60fps) :
i5 4670k / 8 go Ram / GTX 970 / 20 go free space on disk

recommended spec (4K / 60fps) :
i7 6700k / 16 go Ram / GTX 1080 / 20go free space on disk

Download
Click download now to get access to the following files:
the-bounds-win64.zip
6 GB
Comments
Log in with itch.io to leave a comment.
English translation is on its way. But the game show old letters about slavery and we are struggling with those. But we are doing our best, and it's coming.

Wheeen is it done? :) Can you play it not knowing any French?
You can play and finish the game without knowing french, but you'll miss the lore, the setup, etc.
You can play it twice when the ENglish update is released!
how large is this file..? i mean after download, it says i have to less space
Hi Harunomaki.
The zip you download is about 6GB and once unzipped it's about 13-14 GB.
i have over 50 gb, it doesnt work, been redownloading few times and says still i have no space
Can you tell with which tool you are unzipping the file ?
Yes that is what I meant.
So, no I have no idea how you can fix it. maybe you can try to download it via itch app : https://itch.io/app
let me know when the English translation is ready, i would love to do a lets play of this. :)
Hey AlphaWolf. We sure will. There will be a big update to the project when the englisg texts will be on.

Untill then, feel free to follow us. :)